WDSL are experienced suppliers of chemicals for dairy farmers. Based near Stroud, our coverage area stretches over Gloucestershire, Worcestershire, Wiltshire, Oxfordshire and South Wales.

Our range of dairy farm chemicals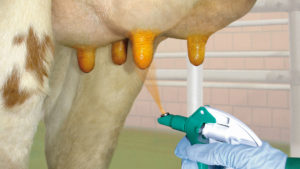 We offer a comprehensive range of dairy farm chemicals, including udder health products and dairy hygiene. Essentially, if it's for dairy farmers and it comes in a container, we can get it for you!
WDSL are official suppliers for GEA, a world leader in producing chemicals for the dairy industry. We are also agents for Kilco Science in Solution, an innovative and internationally renowned manufacturer of high quality products.
Products available include:
Teat hygiene disinfectant
Circulation & bulk tank cleaners
Fat & protein removal agents
Barrier films
Biocidal products
This is just a small selection of our range. To discuss your needs, please contact us.
Consumables and other sundries
If it's used on a dairy farm, the chances are we can supply you with it. Apart from equipment and consumables, we can supply the thousand-and-one other essentials, like ID tags and tail tape.
Contact us for your needs.
Why WDSL?
We are committed to giving a seven day a week, comprehensive service, including an out of hours help line. In addition to our four engineers, and office support, WDSL employ a dedicated chemical and dairy sundries specialist. All this means that you can get the technical help that you need, when you need it.
In addition, our chemical supply service includes:
Weekly farm deliveries
Premium quality/high value product portfolio
100% delivery on commitment
Emergency deliveries using engineer network
Proactively planned deliveries to ensure continuous supply
Personal attention from a company that cares
If you think that all this comes at a massive mark-up, think again. We're determined to offer quality products at a fair and affordable price.
For more information, call us today or drop us a line.